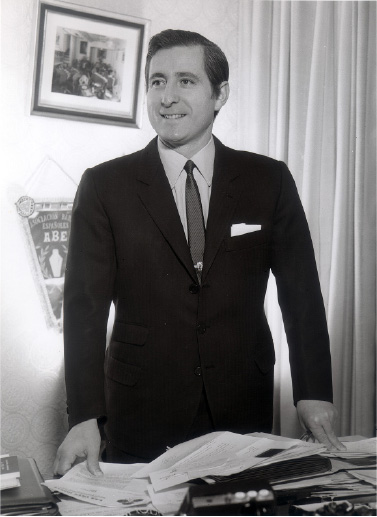 A LOVER OF THE TRADITIONAL PRODUCT, A VIRTUOSO OF QUALITY, POWERFUL IN HIS HUMILITY AND A SERVICE PROVIDER BY NATURE
A task he began at a very early age in Bilbao, where he assimilated the concepts of sacrifice, responsibility and discreet ambition to improve day by day.
In 1957 he opened his first establishment in Madrid's Calle Serrano. Since then, José Luis's professional career has been a continuous ascent, the result of his tenacity and total commitment to his profession, his family, his colleagues and, of course, his customers.
In short, José Luis represents a life full of traditional haute cuisine, a triumph of moderation in the elite, of confidentiality in the face of historical facts, of love for craftsmanship in "good food" (recognised with the Medal for Work) and a host of attributes that made this self-taught man an example to follow in the business world.
You can see, breathe and, above all, taste all of this in any of its establishments.